Our Community
Do you think NE Minneapolis is TROUBLE? How about TRENDY?
In 2015, a poll conducted by USA Today and Reader's Choice 10 Best declared the NE Minneapolis Arts District NUMBER ONE on a national list of best arts districts, beating out Los Angeles, New York, Boston, Detroit and Dallas. There are over 400 independent artists living and working in this neighborhood!
Fun festivals, anyone? Art-A-Whirl, the Fine Arts Show and Art Attack bring scores of people to Northeast to celebrate its creative spirit.
If you watch Diners, Drive-ins and Dives on the Food Network, you know that Guy Fieri stopped down the street to check out Kramarczuk's Sausage Company, and declared it "Flavortown!" There are a lot of hot restaurants in the neighborhood, including Hazel's, The Anchor Fish & Chips, Jax Cafe and Red Stag Supper Club.
The Aveda Institute is a few blocks away, with Haskell's Minneapolis location just across the street from them. According to the Star Tribune, the area's convenient proximity to downtown Minneapolis and the University of Minnesota are inspiring more building and renovation of mixed-income housing in the neighborhood.
Pinnacle Services' offices are part of the revitalizations of Northeast; a rehabbed 99 year-old building that received GOLD certification from the U.S. Green Building Council's Leadership in Energy and Environmental Design (LEED) rating system. If that doesn't impress you, how about a light, airy space that has great places to meet and connect with coworkers?
Our offices are located at 724 Central Avenue NE, easily accessible from downtown or 35W. You will enjoy working in our trendy neighborhood.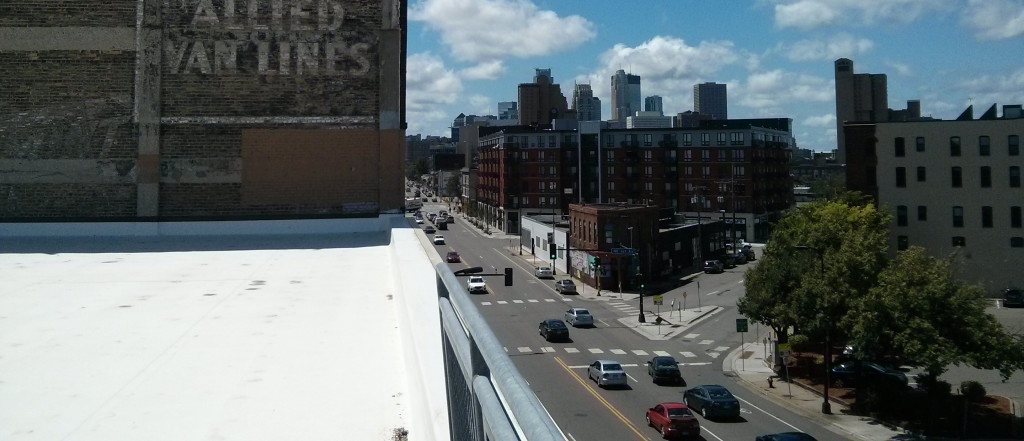 Rooftop view from Pinnacle Services administrative building overlooking NE Minneapolis.  A beautiful city.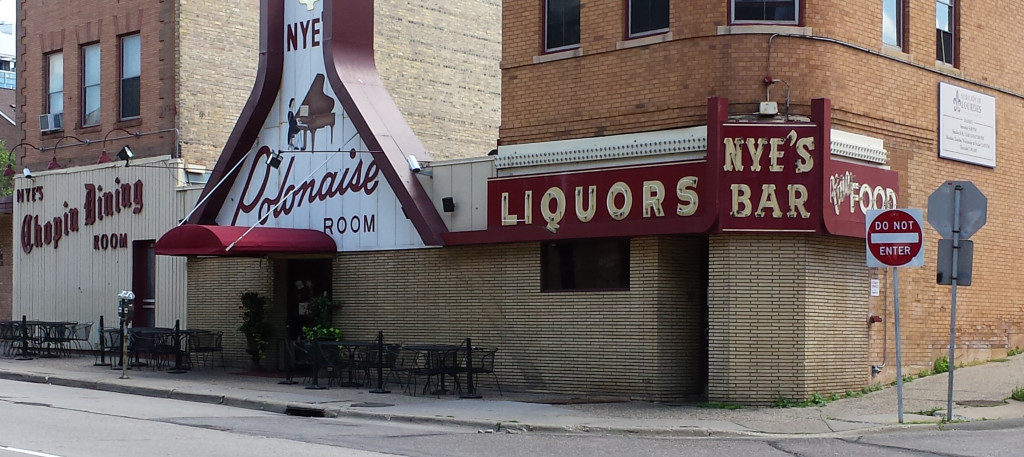 Nye's Polonaise Room.  Home of the World's Most Dangerous Polk band located in historic Nordeast. "The Best Bar in America" and " Top Ten Bars you must experience before you die" Esquire Magazine.  "10 Great places you won't forget in the Twin Cities" USA Today.  "Best Bar to show off to out-of-towners" Metro Magazine.