Our Leadership Team
Jill Cihlar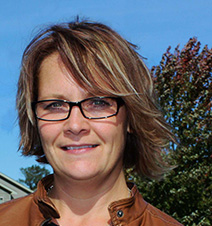 Jill Cihlar, President and Chief Executive Officer, has been involved in the social services field for over 20 years. She has worn many hats, as a personal care attendant, direct care employee, program manager of Independence Programs serving three counties, facilitator of PATH and Essential Lifestyle person-centered planning processes, case manager in out-state Minnesota, program coordinator for participants of self-directed services, program director of Independence Programs and Residential Services, and program administrator of Home and Community Based Services in central and northern counties of Minnesota.
Pinnacle Services founder Nicolas Thomley hired Jill in 2007 to be the agency's chief operating officer, and she took over responsibility for the day-to-day operations of Pinnacle Services and affiliated companies. She works closely with the members of the shared leadership team of Pinnacle Services and Summit Fiscal Agency to assure that services meet and exceed standards defined by the Minnesota Department of Human Services and Minnesota Department of Health; state, county and Managed Care Organization contract requirements, as well as voluntary compliance with the standards set forth by the Commission on Accreditation of Rehabilitation Facilities (CARF). In 2011, Jill took over as president and chief executive officer and remains committed to quality assurance and program integrity.
Jill enjoys working with the Pinnacle staff, which is always looking for ways to make things better. Even good systems are evaluated to make sure that experiences are improved. She is interested in the psychology of happiness, creating a satisfying workplace, and understanding the needs of intergenerational workforces and people with different communication styles. When away from work, Jill enjoys being outside with her family and friends, far, far away from anything with a screen. She loves appetizers, a great cocktail, downhill skiing, watching football, sitting by winter bonfires, and reading.
Shannan Och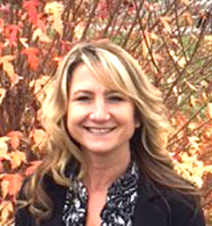 Shannan joined Pinnacle Services in 2007, bringing to the company a wealth of IT, analyst and realtor skills, with little formal accounting experience but a knack for numbers. She started as a temp worker in the accounting department, but now processes payroll for 750+ employees, maintains receivables for 1000+ clients and supervises employees in the Accounting Department.
After being hired as a billing clerk, Shannan spent the next two years learning more about the roles of each department member, and took on additional responsibilities. In 2008 she was promoted to payroll coordinator, and then to accounting manager in 2009.  She is an active member of Pinnacle's culture of innovation.  Where members of the accounting department used to do one job, Shannan instituted a team approach, cross-training each department member to bring "fresh eyes" to everyday tasks, effectively assuring that any member of the team could address issues despite absences. She works with this dynamic team to assure smooth financial operations for Pinnacle Services, Panache Properties, Apex Management Group, and First Avenue Commercial Building.
Shannan enjoys volunteering with her colleagues to benefit Special Olympics, and works with the Volunteer Income Tax Assistance (VITA) project sponsored by the Minnesota Department of Revenue to help low-income people and those with disabilities to get their taxes done on time. She recently joined the Clearwater Lions, and is excited about volunteering to help with fundraisers that help to stock food shelves and provide services for community members needing assistance. When not working or volunteering, Shannan loves to read, repurpose furniture and pursue other craft projects, go to hear live bands and dance a little, boat, hunt and spend time with friends and family.
Natasha Privratsky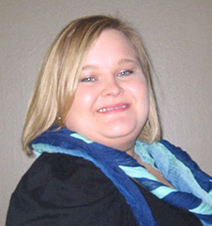 Natasha Privratsky is a Licensed Independent Clinical Social Worker (LICSW) and has been with Pinnacle Services since 2008. In her time with Pinnacle Services, Natasha has been a direct care employee, program manager of two foster care sites, program director over Residential Programs and Independence Programs and most recently, a case management administrator.  Natasha had the opportunity to work with consumers with developmental disabilities, serious and persistent mental illness, brain injuries, and a variety of medical conditions.
Natasha works with Pinnacle Services' case management contracts with Hennepin, Dakota, Anoka, Chisago and Rice counties, as well as Medica, serving those with  Developmental Disability (DD) waivers, Community Access for Disability Inclusion (CADI) waivers, Brain Injury (BI) waivers, Elderly waivers (EW). She also provides care coordination for the Special Needs Basic Care (SNBC), Minnesota Senior Care Plus (MSC+) and the Minnesota Senior Health Options (MSHO) programs offered through Medical Assistance. Before she came to Pinnacle Services, Natasha worked with special education students at a Title I elementary school and people with serious and persistent mental illness in an inpatient hospital setting. These experiences have given her an extensive perspective on consumer experiences, as well as the challenge of program development.
When she is not working, Natasha enjoys golf, sharpening her culinary skills, as well as attempting, and often failing at, Pinterest projects.
Chris Smith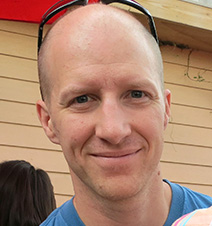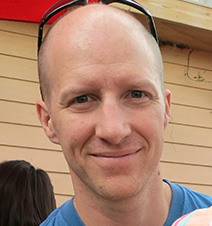 Chris Smith, Technology Specialist, has been working to improve the lives of others for 15 years. He has held positions as a program coordinator in a day treatment center for people with brain injuries, a behavior analyst working with people with brain injuries and/or mental illness, a program coordinator of residential housing for people with SPMI coming out of state institutions and then a program director overseeing seven sites across the Twin Cities metro area housing people with brain injuries and/or mental illness.
Chris joined Pinnacle Services as a family coordinator in 2012, helping families hire friends and family as care givers and purchase the goods and services they needed to improve the lives of their loved one. Chris was promoted to program director in 2013 and was responsible for compliance with state and federal regulation, developing self-directed programs as legislation and regulation changed and managed stakeholder and employee relationships.  In 2016, Chris moved to his current role as our Technology Specialist.  In this position, Chris keeps an eye on developing trends to implement efficiency and technology improvements and is the "go-to" staff member for IT issues or when outside IT vendors need to be summoned.  He is also the system administrator for our Customer Relations Management Database.
Interest and experience in finance, technology and mental health have guided Chris' search for ways to improve the accuracy, flexibility and responsiveness of the services that Pinnacle provides. When he is not at work, he enjoys rock climbing, sailing in Minnesota's beautiful lakes and spending time with his family.