Pinnacle Services and Summit Fiscal Agency are happy to support volunteer efforts and are dedicated to give back to the community.


For the fourth year in a row, a team of employees will be volunteering with the Salvation Army assisting families with holiday shopping on December 18tth from 3:30 – 7 PM. Contact Desiree Gnerre at desiree.gnerre@pinnacleservices.org if you're interested in participating. The Salvation Army, local organizations, and non-profits have many volunteer opportunities over the holidays.

Pinnacle staff participated in a 5K walk to help raise funds for the National Alliance on Mental Illness (NAMI) on Saturday, September 27th. We had 21 people on our team who, with the Pinnacle donation, raised $755 to support individuals impacted by mental health issues.

Four of our staff participated in the 19th Annual Paul Adelman Children with Disabilities Golf Classic on July 28th. This event raised over $250,000 for children with disabilities. We are honored to be part of such a wonderful charity event that serves children right in our own communities! If you go to event website, you can see our Pinnacle golf crew.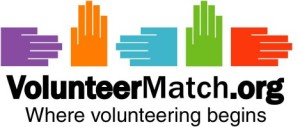 Consider volunteering! Check out www.VolunteerMatch.org to help you find volunteer opportunities in your area.