Flexible, Responsive, Knowledeable
We are an agency dedicated to honoring and responding to the needs and choices of people with disabilities and seniors.
CARF International Visitation & Accreditation 
Working at Pinnacle Services means you get to make a difference in the lives of others. We support seniors and individuals with disabilities and their families, connecting them to the services and resources they can use to live their best lives. We offer creative, person-centered solutions that allow families and  individuals to know and choose the options that best fit their needs. Being part of our team means working alongside enthusiastic individuals to deliver outstanding support that strengthens our communities.

We're always looking for compassionate individuals to join our team. We have multiple part-time and full-time positions available for candidates of all experience levels. If you care about people, love building bridges and helping others succeed, Pinnacle Services has the opportunity for you.

Pinnacle Services is a great place to work because we take care of our employees. Our competitive benefits include flexible scheduling, health insurance, work-from-home days, PTO, pet-friendly and child-friendly workspaces, 401(k) and many other exciting perks.

Built on a foundation of respect and inclusion, our culture is the product of our people. We've worked hard to foster an environment where diversity is celebrated and effort gets rewarded. We have a team-first mentality and always strive to empower our individuals and our colleagues.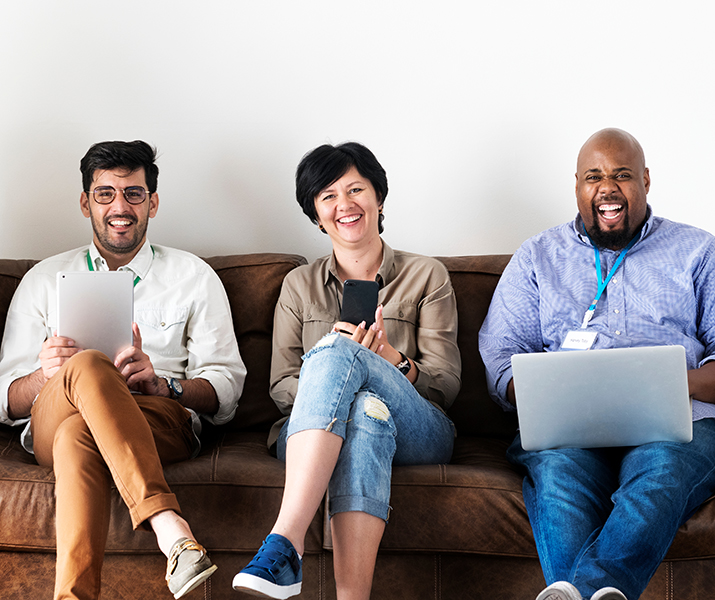 Pinnacle Services provides innovative support to help people achieve their personal goals and improve the quality of their lives. We work with a wide range of individuals and programs, offering flexible services to meet each individual's needs for design, delivery and level of support. We also bring cultural diversity, person-centered services, high standards and proven quality to the individuals we serve.
Case Management Services: Our case managers and care coordinators are advocates who develop person-centered support plans to empower individuals with services tailored to their individual needs.
Home Care Services: We bring compassion and respect to in-home care, responding to individual needs by offering an array of services including skilled nursing, home health aides, homemakers and companion services.
Residential and Independent Living Services: We provide community residential support, employment services, independent living services, and services through the Ryan White HIV/AIDS Program to help individuals live life on their own terms.
Employees Love working Here
"It really means a lot to work with a team who cares about you! 
I am pretty lucky to work with all of you. So thank you!"
Interested in joining our team?