We are happy to announce that we have an EXCITING new housing development!!!  We have the pleasure of helping an individual gain independence with the benefits of person-centered planning at our new home Hampshire Park.  We are eager to have this new person join Pinnacle!!!  We currently have full-time/part-time direct care openings along with our Full-time Program Manager position.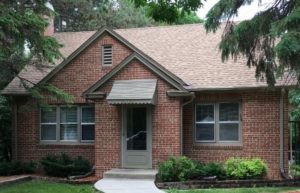 Pinnacle Services is dedicated to support the needs of individuals to the highest quality with passion and commitment in meeting the needs of our clientele.  Our Independence Program works to meet each individual through person centered planning giving opportunity for a unique opportunity to fully participate in and be involved in community life as they deem fit.  Our services include Supportive Employment Services, Home Care, Independent Living Services, In-Home Services, Ryan White, Personal Support/Respite and Homemaker.  We are ALWAYS looking for new referrals to be part of a program that is suited for client's needs.
In addition to our Independence Programs noted above we also support individuals through the Supported Living Services (SLS) home and Housing with Services.  We currently have openings in one of our seven Supported Living Services (SLS) homes, located in Chaska and three apartment openings in our Jackson Square Housing with Services located in NE Minneapolis.
Can we help you or someone you love to live a more independent life?  Pinnacle Services will work with you to provide respectful interactions and flexible options to your questions and individual needs.
If you have questions pertaining to our Residential Services, please contact Jamie Fann at Jamie.fann@pinnacleservices.org.
If you have questions pertaining to our Independence Program Services, please contact Brittany Bergquist at brittany.bergquist@pinnacleservices.org
I'd like to take a minute to recognize our Program Management team.  These individuals, along with our direct care staff work hard on a daily basis.
Tim Reardon, Program Manager for our Bavaria Lake and Jasper Hill homes. He and his staff have shown nothing less than service to the highest quality.  Thank you!
Angela Price, our supervisor at our Ridge Point home. Though Angela is new to the supervisory role, she is not new to our agency.  Angela has done wonderful in your new position.  Without a blink of an eye she was able to step into a supervisory role at this location guiding the staff to care for our residents.  Thank you for displaying the pursuit of growth and learning, it has benefited our Program department!
Melissa Landon, went from our residential Sunset Park supervisor, shifting into the Program Manager role in the Independence Program. What a change of pace and quantity of individuals to care for!!  Thank you for your continued ability to create fun and happiness in people's lives.  The smiles Melissa's brings to staff and clientele—very important!
April Fraley, Program Manager at our Hillcrest home. April has the tremendous ability to work with passion, commitment and enthusiasm has made such an impact at Hillcrest as manager!  April's team rally is so beneficial. Thank you!
Lynn Morris, long term Program Manager has always been able to display attributes of working with a diverse group of people and celebrating who they are! So refreshing to have her on our Program team developing staff and supporting independence on our clientele! Thank you!
Jordon Schram, this stellar Program Manager in our Independence Program is full of tenacity and innovative. This spirit brings natural want to change and be better.  Appreciate his go-get-'em attitude!  Thank you!
Jaelynn Blenkush and Brittany Bergquist are our valued Program Directors!! These two do a wonderful job creating a work environment that encompasses Pinnacle's Core Values and Mission. THANK YOU!
To hear about our exciting Program positions currently open, please contact Ashley Ellingson, Human Resources Director, at 612.977.3128|ashley.ellingson@pinnacleservices.org