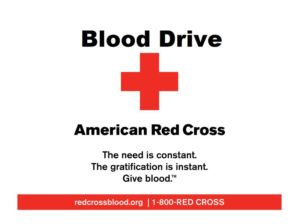 On April 22nd, 2016, Pinnacle Services held our 3rd annual Blood Drive for the American Red Cross.
The final outcome:  Our goal was to have 20 units collected.  We had 19 people with appointments, and had 18 presenting donors, with a total of 17 units that were able to be collected. These generous donations will help up to 51 hospital patients in need!
Thank you to everyone who supported the drive in any way!  Even if you are not a donor, raising awareness about the need for blood donation is important to us and our community.  A special thanks goes out to all of the donors that gave their blood and their time during the drive!  You are all very brave and giving people!  Thank you, also, to Krista and Kelly for helping work the check-in table!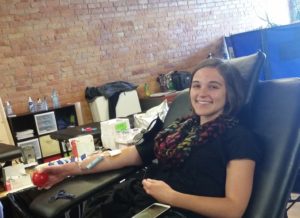 The Red Cross Team Leader Jason and his team gave compliments (in writing!) about the day that said "Thank you so much for having us here today.  All of your coworkers are great people and fun to talk to.  I look forward to future blood drives with you."
Please visit the American Red Cross website for more information on how and where to donate!