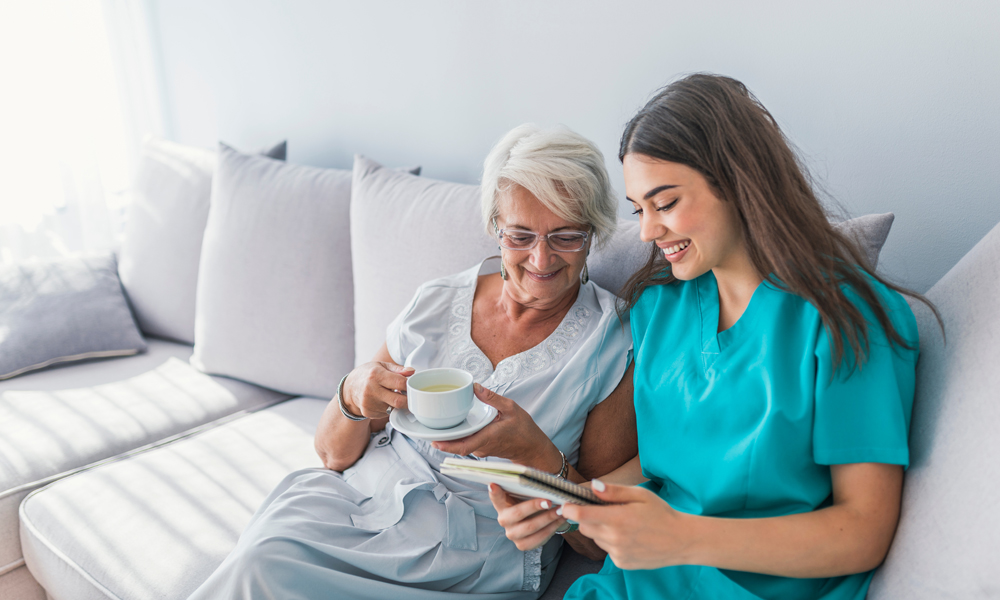 During the pandemic, millions of people experienced temporary or permanent layoffs, furloughs or other events that caused them to leave their workplaces and jobs. Industries like hospitality closed entirely while others saw demand for goods and services dry up as the country hunkered down. Three million women alone left the job market during the pandemic, many citing the impossibility of juggling their jobs with childcare and shepherding older children through online learning. As the country opens back up and things settle into a "new normal," many of those people are reconsidering whether they want to go back to their old jobs at all.
A recent report by Pew Research revealed that two-thirds of Americans who were laid off or lost their jobs outright during the pandemic have seriously considered changing their occupation, not simply getting a new job in their old fields, when the economy gets rolling again.
What's behind this great American reckoning? One word: Meaning.
It's about finding meaning
More than 600,000 Americans died because of COVID-19. Most everyone knows a family who has experienced this loss. As a nation, and as a global community, we have all lived through a time when simply going to the grocery store meant risking your life. That can cause a seismic shift in a person. Priorities change. People get real about what's important and what's not. Americans have been "deeply changed" by the pandemic, says a recent report by PBS, and it's caused them to rethink their life choices, including their careers. Many of those people are looking inward and grappling with the notion that they want more meaning in their lives and careers. They want to make a difference, feel fulfilled and be at peace with their day-to-day lives. They want work/life balance for real, having the time to attend those student-teacher conferences, Little League games and school plays. Or simply having the flexibility to devote to interests and passions outside of work.
A career in home health care checks all of those boxes.
4 reasons to consider a career in home health care
Meaning and fulfillment. You will truly be making a difference in people's lives. Whether you're a respite worker who gives caregivers some precious "time off" to recharge their batteries, a home health aide who helps elderly folks stay in their homes, a direct support professional who works with people with developmental disabilities or any of the number of positions involved in home health care, you will be helping people every single day. It doesn't get much more meaningful than that.
Flexibility. One of the outgrowths of the pandemic was the nearly universal desire for more flexible schedules to help fuel a better work/life balance. Careers in home health care afford that kind of flexibility. You can work part time, full time, days, weekends, evenings or a mix of all of the above. It's possible to design a schedule that fits your life, not making your life fit your schedule.
Less stress. If you're a nurse who has worked in a hospital during this pandemic, you know all about stress. Burnout rates for medical professionals are through the roof because of the intense pressure of working during a pandemic. Many nurses have left those high-stress jobs, but don't wish to completely abandon the careers they've worked so hard to build. At Pinnacle Home Care, our nurses visit one-on-one with people in their homes, establishing rewarding relationships with the folks in their care. It's an antidote to the stress of hospital work, and allows you to still do what you do best.
High demand for jobs. Home health care is a growing industry that shows no signs of slowing down. By 2030, there will be 72.1 million people 65 and older in the U.S., roughly 19% of people in this country. For people who were laid off during the pandemic, the job security of working in a high-demand field is a great benefit.
If you're looking for more meaning in your life, a career in home health care is a powerful way to find it. Contact us today to find out more.