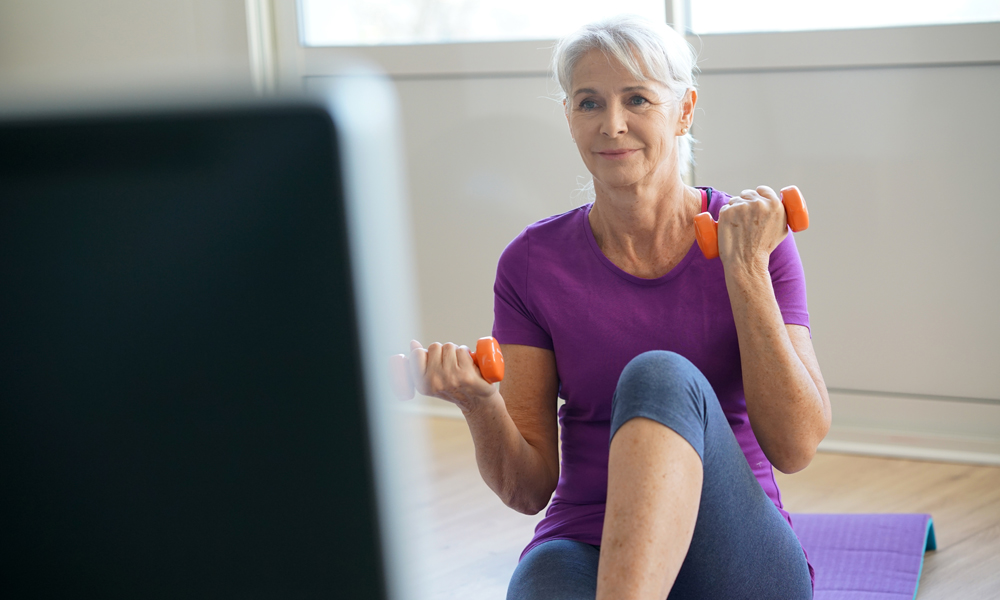 The COVID-19 pandemic has created a public health crisis on two fronts. For one, there are obviously the people who have contracted the disease and are fighting to get better. But even for people who haven't gotten sick, the entire situation has caused significant stress, anxiety and fear, and disrupted many of the normal routines we rely on to keep ourselves happy and healthy. This is particularly true for seniors and people with disabilities who may respond more strongly to the negative effects of a public health crisis.
When you add everything together, it becomes clear that staying healthy in the time of COVID is about more than just following CDC guidelines to avoid exposure. It's about doing the little things and finding ways to practice healthy behaviors that meet our social and physical needs. Here are some tips and strategies for coping with COVID and managing your mental and physical health during a public health crisis.
Manage your stress
If the pandemic has you or a loved one feeling stressed, you're not alone. The uncertainty of the situation has raised stress levels for just about everyone, and managing that stress will be crucial for maintaining good health. Here are five tips for managing the stress caused by COVID-19:
Go for a walk
As long as you wear proper protection and maintain social distancing, a walk can be a relaxing way to get some exercise and unwind for a while.
Take breaks from watching the news
It's important to stay informed, but take a break every now and again so you don't get COVID overload.
Practice breathing exercises
Do what you love
There may be no better stress reliever than engaging in activities that you know and love.
Try meditating
Activities like meditation or yoga have been shown to help reduce stress levels by centering both your mind and body.
Connect with people
As human beings, we tend to do best when our lives are filled with meaningful connections to others. Even the introverts among us need some form of human connection to truly thrive. Although this can be difficult during a pandemic where isolation is the best defense against becoming sick, there are ways to maintain those connections and keep your social life alive.
You can talk to friends and family on the phone, use new technology like Zoom or FaceTime to actually see your loved ones, or simply take a drive past someone's house and wave from the window. Now may also be a good time to get back to the old ways of doing things. Write a loved one a letter or send them a postcard to see how they're doing. Even small gestures can go a long way in maintaining social bonds when people are kept apart.
Connecting with people also means leaning on the resources in your life. Whether you have a social worker, a case manager or receive programming through a community services organization, all of these individuals can help connect you to resources for physical and mental health.
Maintain physical health
One of the keys to maintaining strong mental health is to keep your body in shape as well. That starts with practicing good hygiene, particularly hand hygiene to help avoid contracting COVID-19. You should also try to get some moderate exercise every day. Exercise releases chemicals called endorphins in your body that can help you feel more positive and keep your outlook sunny. If you can't make it to the gym, there are many at-home exercise routines that are designed specifically for seniors and people with disabilities. By prioritizing your physical health, you can actually help improve your mental health while finding a positive outlet for your pent-up energy.
Whether you have the disease or not, living during a pandemic is difficult for everyone, but especially for seniors and people with disabilities. By acknowledging that fact and taking a few simple steps toward practicing self-care, you can keep your stress in check and find new ways to live your best life.
Want to improve the quality of life for a senior or person with a disability that you know? Contact Pinnacle Services today to see how our innovative services can help people thrive during these difficult times.