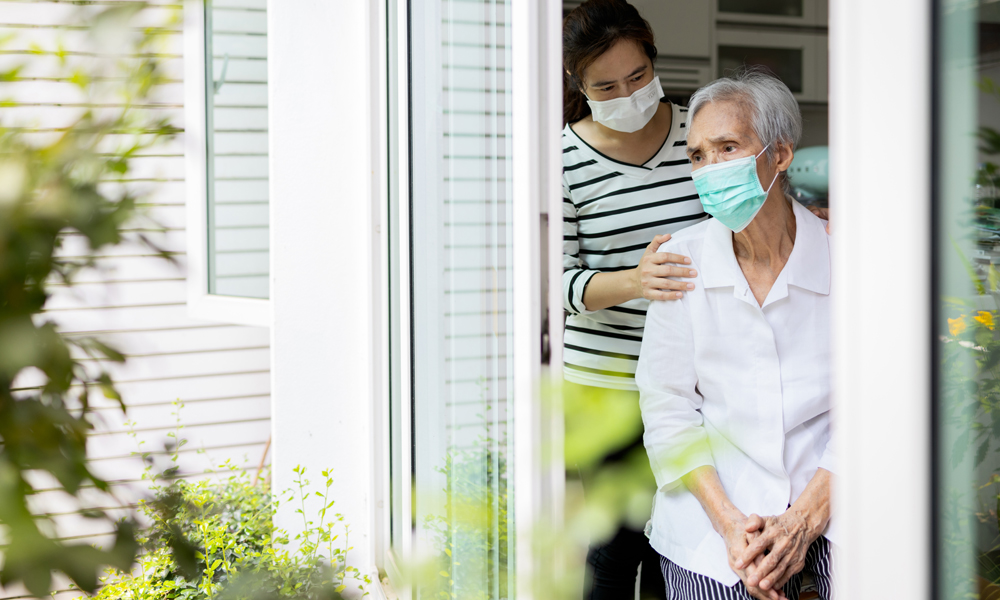 The coronavirus pandemic has made life more difficult for everyone, but especially seniors and people with disabilities. The disruption of established routines and the isolation required to flatten the curve of infections has taken an emotional toll on many individuals in this population. During this difficult time, individuals may have questions about COVID-19 and what it all means for both their health and the services they receive. For direct support professionals (DSPs) and other care providers, it can be difficult to answer these questions when so much seems uncertain. But that doesn't mean you should avoid the topic altogether. To make these conversations easier and more positive, here are some tips on how DSPs can talk to people served about COVID-19.
Use a person-centered approach
As with everything else you do on the job, DSPs should take a person-centered approach to talking about COVID-19 with persons served. That means you need to understand the individual you're working with, their emotional needs and how you can best support them as an individual. For example, if you know that a person served tends to perseverate about health issues, perhaps guide the conversation away from the disease itself to talk about a more positive aspect of the crisis like getting to spend more time at home. The key is to talk about the situation in a way that is open, honest and factual.
Share your organization's plan
Every individual or family receiving care from a social services organization will likely have received some kind of official notice about that organization's COVID-19 preparations, precautions and safety procedures. But the information resonates differently when it comes from an actual person that they know and trust. If a person served expresses concern about the virus, share your organization's plan with them to emphasize that you are meeting the challenge appropriately.
Stick to the facts
Perhaps the best way to talk about COVID-19 is to simply stick to the facts. The CDC and Mayo Clinic offer comprehensive information you can refer to if a person served has a particular question. You can also print out this information and create a mini reference guide that may offer some reassurance, even if they don't actually read it.
Show some emotion
While it may be easier to conduct these difficult conversations "by the book," if you feel comfortable, there's nothing wrong with sharing your emotions as well. Empathizing with a person served and showing them that you're struggling too can be reassuring that they are not going through this difficult time alone. Making that emotional connection can also help build a stronger relationship for the future. Just be sure that when it comes to safety protocols, you're communicating only the facts and expert recommendations, not your own personal opinion.
Help people stay connected
One of the most challenging aspects of the pandemic for many people with disabilities has been the disruption of normal routines and the lack of interpersonal contact with friends and family. The separation caused by social distancing has been very difficult on many individuals, and this may be the root of many questions or concerns. So, whether the topic of COVID-19 comes up in conversation or not, DSPs should try to let individuals know that they are there for them. By opening yourself up and making a human connection with a person served, you can meet part of their emotional need and help them regain some sense of normalcy.
Seniors and people with disabilities are part of the national coronavirus conversation just like everyone else. But as a DSP, you don't have to take on the responsibility of explaining the entire pandemic on your own. By leaning on the experts and conveying factual information in a person-centered way, you can bridge difficult topics and ultimately support individuals to live their best lives.
Want to work with DSPs who are thoughtful, considerate and compassionate about helping people? Contact Pinnacle Services today to learn more about contracting services for you or a loved one.