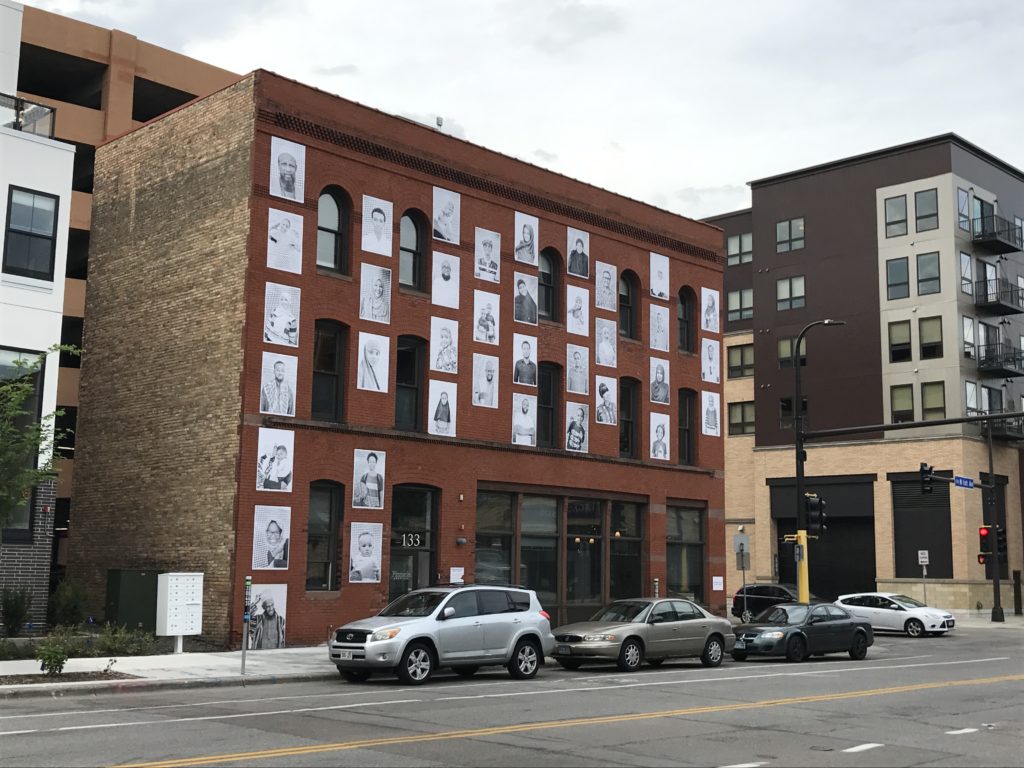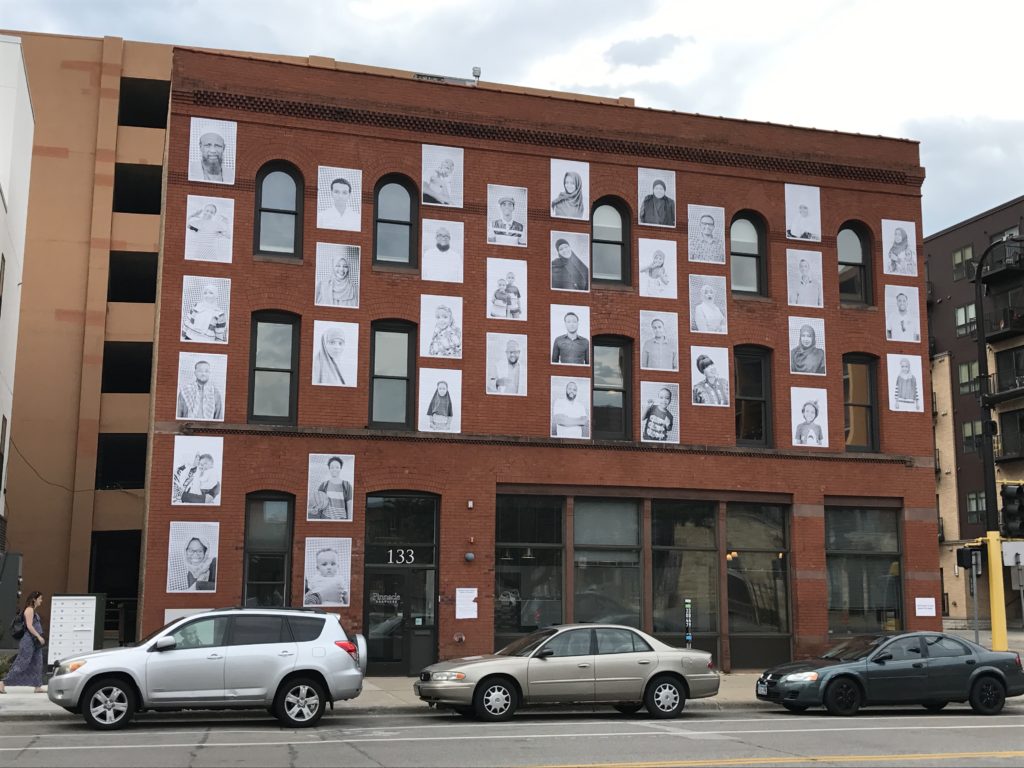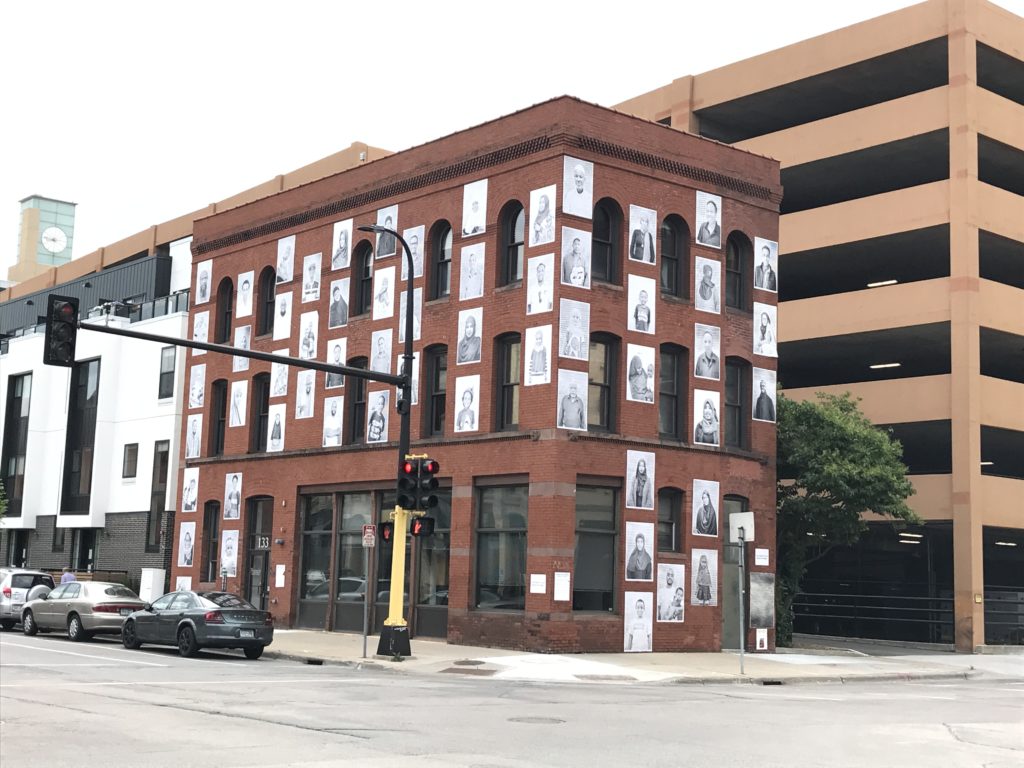 Minneapolis has the largest Somali-American population in the United States. During the month of July, there will be an art installation, an Inside Out Project, which showcases people from the Minneapolis Somali-American Community, their personalities, sacrifices, creativity, hard work, and patriotism. The Inside Out Project will be on display on a building in the North Loop of downtown Minneapolis at 133 1st Avenue North.
Inspired by large‐format street "pastings", the Inside Out Project Minneapolis Somali-American Community gives those involved the opportunity to share their portrait and make a statement about Somali- American people and their commitment to our community and our Country. The Inside Out Project is a global platform for people to share their stories and transform their messages into works of public art. Over 260,000 people have participated in 129 countries. The Inside Out Project has displays from Ecuador to Nepal, Mexico to Palestine, inspiring group action on themes such as hope, diversity and climate change.
By bringing Inside Out to Minneapolis, residents will gain a new understanding of the Somali-American identity. These stories will not be framed through the lens of political news or immigration discussions; they are instead, personal and intimate portraits that highlight our shared humanity.
Inside Out is a large-scale participatory art project that transforms messages of personal identity into pieces of artistic work. Everyone is challenged to use black and white photographic portraits to discover, reveal and share the untold stories and images of people around the world. These digitally uploaded images are made into posters and sent back to the project's co-creators, for them to exhibit in their own communities. These exhibitions will be documented, archived and be made available online at http://www.insideoutproject.net/.