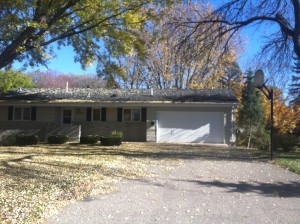 Pinnacle Services is excited to launch a new Transitional Housing Program in Golden Valley. This service was developed for individuals in need of supports in a temporary housing model. The program is designed to serve individuals who are looking to shift between their parents' home, adult foster care, or assisted living to individualized housing options.
At our Transitional Housing Program, individuals will live in a setting where they can choose from a variety of service supports in order to learn the necessary skills to be successful in the home and community. The setting of the site is a single-family home located in a quiet neighborhood with the capacity to serve 3 consumers at a time.
Service options available are Independent Living Skills, Supported Employment, Homemaking, and In Home Services. We will work creatively and intentionally with consumers on skill building in this 6 -24 month residential program all the while working with them in locating independent housing options and catering their services. Open House events were held in November and December, at which time a number of case managers, prospective consumers, and family members came out to tour the program.
For any questions about this program, please contact Jeremy Anderson, Program Administrator at:
Jeremy.Anderson@pinnacleservices.org or 612-977-3118