Give OUT Day is the national day of giving for the LGBTQ community – a 24-hour online fundraising event  that unites the LGBTQ community nationally to raise critically needed funds to support hundreds of nonprofits serving and advocating for the LGBTQ community.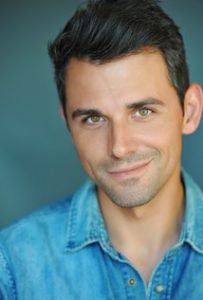 "As an actor my job is to tell others' stories. For the fifth year, I'm a Givenator for Twin Cities United Way so I can help tell the story of LGBTQ youth homelessness and end it. I hope you'll join me in making a donation to directly help youth in the Twin Cities through Arise Project, one of Minnesota's largest funders of LGBTQ youth services. Solving youth homelessness isn't easy – but it starts with people like you and me to serve as a voice for the voiceless! Are you IN for Give OUT Day?"  -Sasha Andreev
To Donate to Sasha's Give OUT day drive, visit his click and pledge site here.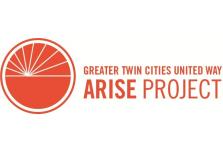 The United Way Arise Project was established to bring caring professionals together to support the lives of LGBTQ homeless youth.  This nationally recognized initiative has raised nearly $1 million for local programs that help LGBTQ homeless youth feel safe and on a path to thrive.
When you join Arise Project, you'll connect with other committed LGBTQA professionals driving community change by meeting the urgent needs of LGBTQ homeless youth. You'll be able to direct your investment while tracking the impact you make in this community, and have the chance to participate in meaningful volunteer projects that serve local homeless youth.