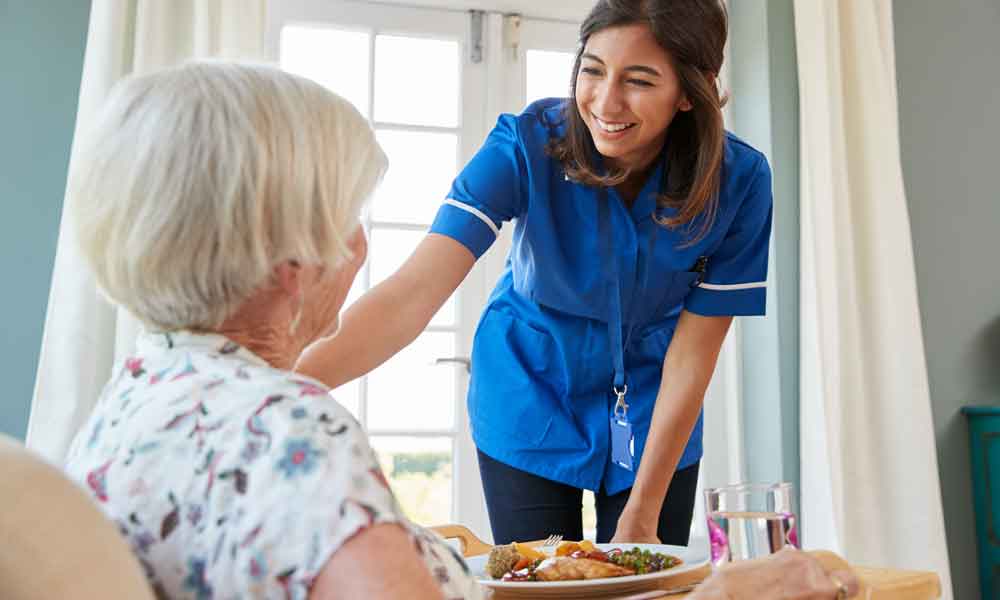 The current job market can be a nightmare for college students who have yet to fully enter their chosen career, but still need a way to make money and gain experience. That's why many college students are choosing to become direct support professionals (DSPs), providing care for seniors and people with disabilities. While working as a DSP can be rewarding for anyone, the role is particularly well suited for college students because of how it fits with the student lifestyle and the opportunities it creates for future employment. Here are the top five reasons why college students should consider becoming a DSP.
1. Flexible work schedule
One of the biggest reasons college students love working as DSPs is because of the flexible work schedule. Most agencies offer a variety of shifts that can vary in length and time of day. Flexible scheduling means you can often plan your work schedule around your school schedule to account for extra study time before big exams.
2. Make a positive impact
If you love to help people and see others succeed, a job as a DSP may be perfect for you. Working in group homes, day programs or vocational settings means you get to provide care and support that truly impacts people's lives in a positive way. You'll also see benefits as you make connections with people in your own community you may otherwise not have had the chance to meet. Most people would agree that having a job that is fulfilling and gives you a sense of purpose is far more appealing than some mindless office job. By becoming a DSP, you can do rewarding work and feel good knowing you're making a difference in people's lives.
3. Explore a growing industry
Becoming a DSP is a great way to explore the social services field and get an inside look at how the industry works. The need for direct care, particularly for seniors, is only expected to grow in the coming years. So, if you're in college and considering a career in social services, now is a great time to get your feet wet and see if the field is right for you. Many agencies also like to promote from within. So, while you may not be a DSP forever, it can provide a great steppingstone to a long and fulfilling career.
4. Possible downtime
DSPs can be responsible for a wide range of tasks, including everything from cooking meals to providing transportation to helping with personal cares. This can keep them plenty busy. But depending on your shift and the environment you work in, you may find yourself with a significant amount of downtime as well. Many group homes have overnight shifts where residents are asleep for the majority of the shift, which is perfect for getting some studying done while also getting paid. Some group homes even offer overnight positions where you can sleep during your shift. What college student wouldn't want to get paid to sleep? Even daytime shifts can offer downtime in some settings. So, while you will need to come to work prepared to be busy, a little downtime here and there can be a nice bonus.
5. You can get hired!
Perhaps the best reason to consider a job as a DSP is because you can actually get hired. At a time when unemployment is spiking, agencies that provide direct care are constantly looking to add new employees, and you can often get a job with little to no experience in the field. So, if you want a job that offers flexibility, a sense of purpose and great opportunities for advancement, becoming a DSP may be right for you.
Interested in working as a direct support professional? Apply for a job with Pinnacle Services today and start providing meaningful care at any one of our locations across the Twin Cities metro area.