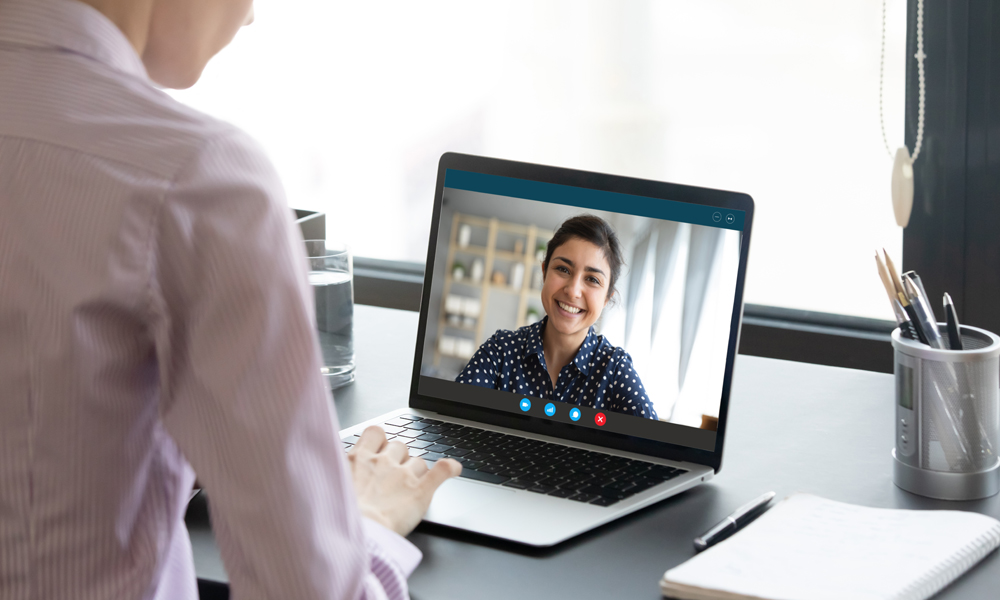 Finding a job isn't always easy. Even when we aren't in the middle of a global pandemic, marketing your skills to fit an employer's needs can take a lot of time and effort. If you're currently out of work due to the effects of COVID-19, the increased competition for jobs, limited opportunities and nontraditional interview processes can make the search feel more daunting.
However, plenty of organizations are still hiring, despite the rough economy. That is especially true for disability service providers, which still have substantial job vacancies. According to a recent report, demand for direct support and similar care professionals are rising. Projections say employers will need to fill more than 4 million caregiver positions within the next decade.
These shortages could provide opportunities for those open to work and provide stability in a period of uncertainty.
Selling yourself in a socially distanced world
If you're looking to apply for a direct support professional position, the interview fundamentals are still the same. However, those conversations will likely take place at home on your computer. For now, you may want to anticipate using platforms like Zoom or Microsoft Teams during the process. Make sure you are in a well-lit, clean and quiet space with a reliable Wi-Fi connection. Dressing for success is equally crucial. Even if you're interviewing from the comfort of your own home, going the extra mile with your outfit never hurts.
Tips for a successful interview
While the demand for direct support professionals is high, you still need to make sure you're prepared and put your best foot forward. Here are a few things you can do to boost your chances of landing the job:
Tell the interviewer why you would make a great fit: Caring for the elderly or those with disabilities can be rewarding; it can also be hard work. Because of this, it's a good idea to show the interviewer that you have the patience, compassion and understanding to do the job well. You can also highlight how your values align well with the company. Doing so shows the interviewer that you've done your research and that you share the same passion and commitment to helping those in need.
Give concrete answers to behavioral-based questions: In many interviews, especially in the health care sector, employers like to know how you handle yourself in various situations. When working with the elderly and those with disabilities, multiple challenges can arise, including potentially volatile or aggressive situations. While these occurrences are rare, employers want to make sure you are up to the task. Highlight situations where you faced a difficult challenge. Even if the experience does not directly correlate with the job you're applying for, this gives the interviewer a better understanding of how you handle yourself when faced with a problem.
Highlight any relevant experience: You may have felt disenfranchised at times when applying for jobs due to "lack of experience." However, there is no need to feel discouraged. Employers, especially in the health care sector, can have a long wish list of things they want in an employee, but that doesn't mean you have to hit every mark. To bridge the experience gap, you can highlight relevant care experience from your personal life. For instance, if you have a sibling with a disability or an elderly grandparent, you can talk about what it was like to care for them and the steps you took to ensure they were happy and healthy.
Come with a list of questions: Contrary to popular belief, interviewing is a two-way street. While an employer may be interviewing you for one of their positions, you're interviewing them as well when you ask questions. Asking questions can also help you express interest in the role and show them you want to fully understand your duties, expectations and the company culture.
There are still opportunities out there
Tough times don't last forever, but tough people do. While job hunting in a competitive market can be discouraging, there are plenty of opportunities available. Organizations like Pinnacle Services are looking to hire caretakers to help individuals needing services lead healthy and satisfying lives. If you have patience, compassion and a good work ethic, we encourage you to apply.